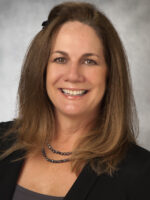 Cathy Casper
Chief Financial Officer
Cathy is a certified public accountant with over 30 years of governmental, non-profit and private sector accounting experience. She started her accounting career in Washington, DC as a budget analyst for the Department of Treasury/Bureau of Engraving & Printing. She served as the Chief Financial Officer and Director of Membership for a 55,000-member non-profit lobbying organization headquartered in Washington, DC for over 15 years.
After relocating to Tucson, Cathy held the CFO position with Old Tucson Studios and Controller for the Biosphere 2. She joined Sun Corridor Inc. in 2005 and oversees the day-to-day financial affairs.
Cathy earned a Bachelor of Science Degree in Business Administration with a major in accounting from the University of Louisiana.