Imperfect Selects Tucson, Arizona for New Customer Care Center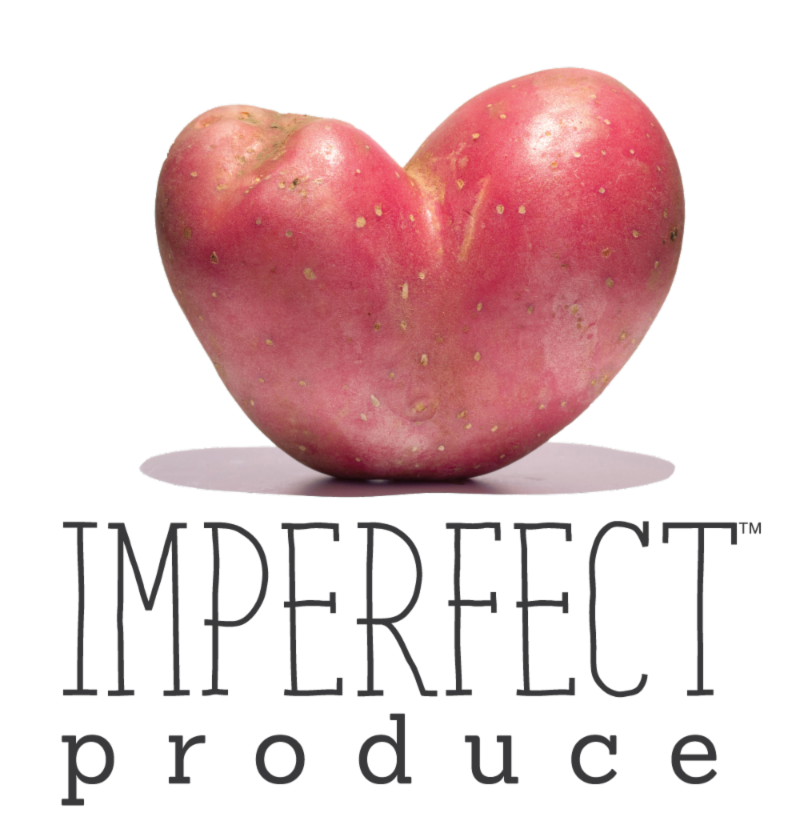 TUCSON, ARIZONA, November 9, 2018 – Today Imperfect, a produce delivery company focused on fighting food waste by finding a home for 'ugly produce', announces plans to open its first customer care center in Tucson, Arizona.  The company has leased 24,000 square feet of office space at 3535 East Valencia Road and is expected to begin operations in early 2019. Tucson-area produce delivery service is planned for late 2019.
Imperfect, founded in 2015 and headquartered in San Francisco, sources imperfect produce that would have otherwise gone to waste directly from farms and delivers it to their customers' door for up to 30% less than the grocery store. The subscription produce box is affordable, convenient, customizable, healthy and delicious.  More than the box, the company is focused on building a more sustainable and effective food system, fighting food waste, and improving access to healthy food.  Imperfect selected Tucson after a nine-month competitive process.
The company plans to hire 350 direct jobs over the next 5 years at all levels, including customer care associates (both entry level and experienced), supervisors and managers. Total capital investment is projected at $200,000, with a total economic impact of $137 million.  Job opportunities will be posted at https://www.imperfectproduce.com/jobs.
"We wanted to find a community with potential employees who were drawn to and who could support our mission to eliminate food waste. Tucson is a perfect fit as it is a passionate community committed to sustainability, with smart people who can represent our brand well to a growing customer base," said Ben Simon, Co-founder and CEO of Imperfect.
Key project partners include Arizona Commerce Authority, Pima County, City of Tucson, Visit Tucson, University of Arizona, Cushman & Wakefield/PICOR and Sun Corridor Inc.
"Imperfect is a fast-growing company that is blazing an innovative trail in the food delivery service segment," said David G. Hutchens, chair of Sun Corridor Inc. and CEO, Tucson Electric Power.  "We're thrilled the company chose Tucson as one of its first office expansions outside of California."
"The area along the Interstate 10 corridor east of I-19 is clearly the hottest job market in town.  Another employer is bringing hundreds of good-paying jobs to a region of town that has had thousands of new job announcements over the past three years," said Pima County District 2 Supervisor Ramón Valadez. "Congratulations Imperfect and welcome to the southside. It's where the action is."
"The hundreds of jobs Imperfect will create here over the coming months will occur in a key part of our community: the Airport Employment Zone," said Joe Snell, president & CEO, Sun Corridor Inc. "Companies near the Tucson International Airport recognize being close to air and highway infrastructure is key to growing their business in Southern Arizona."
"Imperfect is a perfect addition to Tucson, with its environmental and social justice mission of preventing food waste and providing affordable fresh produce," said City of Tucson Mayor Jonathan Rothschild. "It also adds to our UNESCO World City of Gastronomy designation, further establishing Tucson's leadership in developing a robust local food economy."
About Imperfect
1 in 5 fruits and vegetables grown in the U.S. never makes it off the farm, typically because it doesn't meet the strict cosmetic standards of grocery stores. Imperfect works directly with farmers to find a home for this "ugly" produce through a subscription box delivery in the Bay Area, Los Angeles, Orange County, Portland, Seattle, Chicago, Milwaukee, Indianapolis, San Diego, San Antonio, Austin, and Baltimore. Customers save money, eat healthier, support farmers, and fight food waste. To date, the Imperfect community has kept over 35 million pounds of produce from going to waste.
About Sun Corridor Inc.
Sun Corridor Inc.'s role is to coordinate all economic development activities and programs within the Southern Arizona megaregion under one umbrella.  The focus of the organization is to facilitate primary (non-retail) job and investment growth in the region.  Our work also includes creating a competitive environment that allows primary employers to flourish and succeed.