TRANSPORTATION INFRASTRUCTURE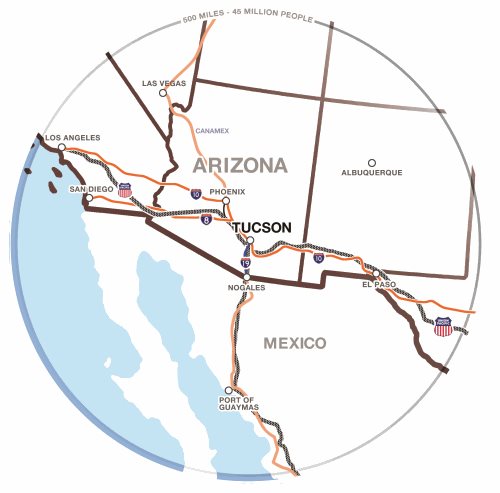 CONNECTED TO THE WORLD BY ROAD AND RAIL
The metro Tucson region and Southern Arizona are readily connected to the global marketplace with strategic north-south/east-west rail and a well-connected highway infrastructure. Tucson is located along Interstate 10, one of only three coast-to-coast Interstates. Just a 45-minute drive south of Tucson on I-19, is the recently expanded Mariposa Port of Entry, one of the busiest ports of entry in the U.S. Mariposa boasts some of the shortest wait times on the U.S.-Mexico border. Located on Union Pacific's main line, Tucson is home to the Port of Tucson, an inland port, intermodal facility and business park located in Tucson's Foreign Trade Zone.
Tucson International Airport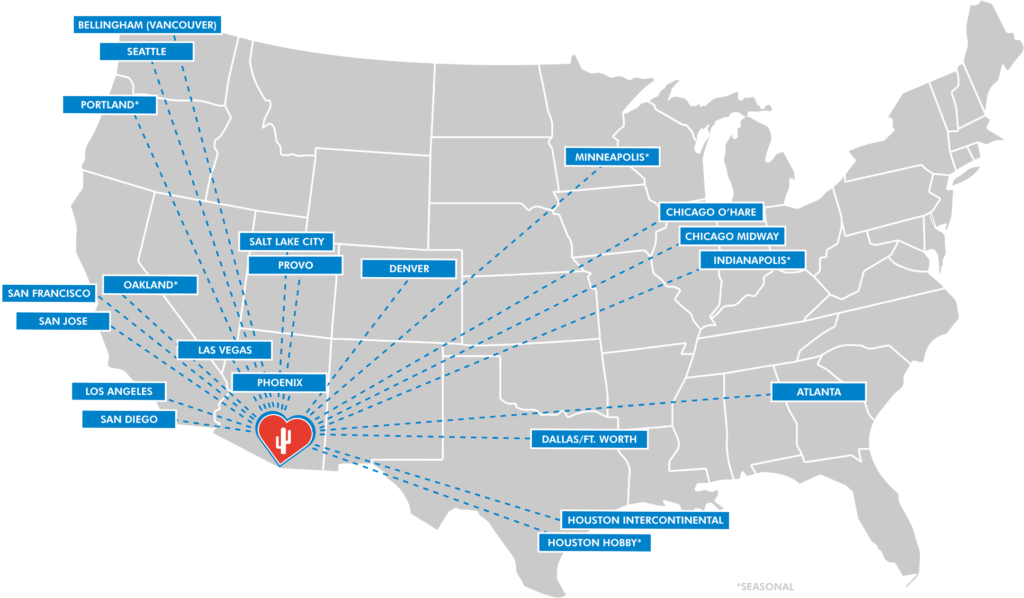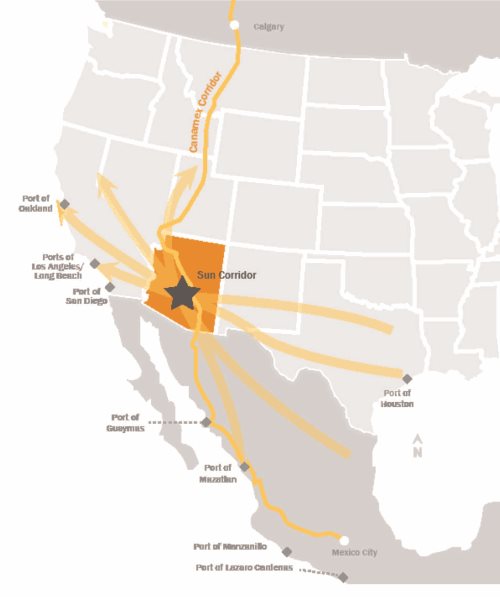 DEEP WATER PORTS OFFER GLOBAL ACCESSIBILITY
Southern Arizona benefits from international commerce generated by the deep-water ports located on the Western coasts of the United States and Mexico. The Ports of Long Beach, Los Angeles, San Diego, as well as the newly expanded Port of Guaymas in Mexico provide the metro Tucson region and Southern Arizona with access to global shipping destinations. Southern Arizona's location in the Mountain Time Zone means same day communications with the West and East Coasts, as well as with Canada and Mexico.
Connect With Us
Want to learn more? A member of Sun Corridor Inc.'s Business Development team will respond to any written inquiry within one business day.