K-12 Educating the Next Generation
Education is a high priority in Southern Arizona. Complemented by a K-12 public education system of 63 districts with over 236,000 students as well as 149 charter schools and more than 117 private, self-regulating elementary and secondary schools, Southern Arizona's well-developed education infrastructure maintains an open ear to the needs of the business community.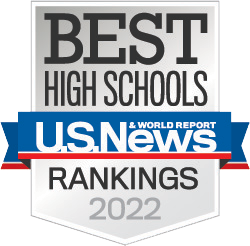 For 2022, charter school Basis Oro Valley and public school University High School ranked No. 27 and 28, respectively, and charter school Basis Tucson North ranked No. 48 on U.S. News and World Report's list of the top 100 high schools in the country. Other highly-ranked schools in Arizona from U.S. News and World Report include Sonoran Science Academy and Catalina Foothills High School. In addition, Basis Tucson was lauded as a national model in education in the acclaimed documentary "Two Million Minutes: The 21st Century Solution."
Primary, secondary, university, vocational, and continuing education institutions in Southern Arizona all contribute to the goal of providing a qualified workforce. The region's educational system reflects the community's diversity, offering programs at all levels that meet the needs of both student and employer.
Southern Arizona has a healthy high school graduation rate and growing college enrollment statistics. A highly educated population is an important attraction for companies that require a highly-skilled workforce. The amount of the population with bachelor's degrees is an indicator that companies in high wage industries use to gauge the skill level of the local workforce. 62% of the population of all four counties in Southern Arizona have continued their education at the collegiate level, and 35% have an associate's degree or higher.
To evaluate schools in Tucson and Southern Arizona, use:  www.educationevaluator.org
Joint Technical Education District (JTED)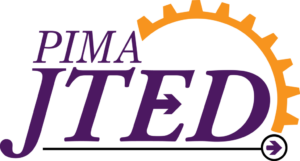 The Pima County JTED is a public high school district that offers premier, tuition-free Career and Technical Education programs to sophomores, juniors and seniors. They serve students from public, private, and charter schools, and students who are home-schooled. JTED also serves students who have not earned a diploma or GED and are under the age of 22. Students may attend JTED classes at one of our Central Campuses, located throughout Pima County, or at one of the satellite locations which are located at all public high schools in Pima County, Santa Cruz Valley, and in Mammoth San Manuel. This program is unique to our region and is a refocus on the types of vocational skills employers in the region need to succeed.
Higher Educational Institutions
Trade Schools

Since its beginning in 1926, Embry-Riddle has been providing the world with aviation personnel, one student at a time. A pioneer in aviation education, Embry-Riddle continues to be the most highly regarded institution dedicated to the field. Embry-Riddle enrolls over 34,000 students annually and offers more than 100 associate, bachelor's, master's, and doctoral degree programs.
It is the nation's largest, oldest, and most comprehensive aeronautical university. When you enroll in an aviation-related degree program here, you can be assured that you will study within a curriculum that is at the forefront of the industry's developments and demands for the future.
Embry-Riddle has a campus on the grounds of Davis-Monthan Air Force Base.
Source: Embry-Riddle Website, 2020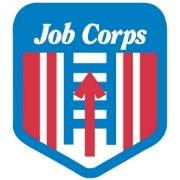 NATIONAL MISSION
Job Corps' mission is to educate and train highly-motivated young people for successful careers in the nation's fastest-growing industries. Job Corps is a U.S. Department of Labor Equal Opportunity Employer Program. Auxiliary aids and services are available upon request to individuals with disabilities. TDD/TTY telephone number is 877 889-5627.
CENTER'S MISSION
The Fred G. Acosta Job Corps Center supports the Job Corps program's mission to teach eligible young people the skills they need to become employable and independent and place them in meaningful jobs or further education.
Source: Fred G. Acosta Website, 2021
connect with us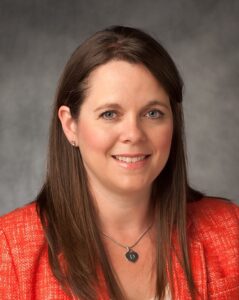 Susan Dumon | Senior Vice President, Economic Competitiveness
susan.dumon@suncorridorinc.com
520.243.1950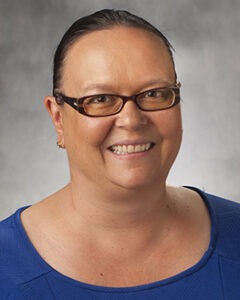 Daniela Gallagher | Vice President, Economic Development
daniela.gallagher@suncorridorinc.com
520.243.1938