Tucson: Powering an Emerging Ecommerce Trade/ Retail Distribution Corridor
Metro Tucson's strategic southwest location provides easy and fast access to California, Mexico and Texas – three of the world's largest economies. Metro Tucson is less than an hour from Mexico, Arizona's number one trading partner; and an hour and a half from Phoenix, the nation's fifth-largest city.
Tucson is home to the Port of Tucson, an inland port, intermodal facility and business park that consists of 767 acres of land and more than 2 million square feet of manufacturing, warehousing and distribution space – with room to grow. The Port of Tucson, located directly on the Union Pacific main line, provides international ocean container rail service to and from the Western Hemisphere's busiest port complex, the Ports of Los Angeles and Long Beach, as well as Mexico. Providing customs clearance on-site at the Port of Tucson allows companies to avoid delays at California ports and take advantage of lower freight costs.
Just a 45-minute drive south of Tucson on I-19, is the recently expanded Mariposa Port of Entry, one of the busiest ports of entry in the U.S. With the expansion, Mariposa boasts some of the shortest wait times on the U.S.-Mexico border. Also, a $134 million project is currently under construction to further improve the flow of commercial truck traffic at the port of entry. This, combined with assets such as I-10 and Tucson International Airport, position the region as a key hub in the U.S.- Latin America trade corridor.
In recent years, big names have bet on Tucson for distribution operations, including Target.com, Amazon and HomeGoods. As COVID-induced supply chain disruptions prompt companies to rethink their logistics networks, Tucson continues to be a strong option as a strategic logistics hub. With more than 150 transportation and logistics providers, Tucson area businesses can serve over 34 million people within a 500-mile radius and over 55 million people within a 1,000-mile radius.
KEY EMPLOYERS

Amazon has continued to experience success and further expand in Tucson since the opening of its 855,000-square-foot fulfillment center in May 2018, hiring over 1,500 employees. "We have found a network of support from community leaders to statewide officials, a dedicated workforce and fantastic customers," said Mark Stewart, Vice President of Amazon's North America Operations. "We're excited to continue innovating in a state committed to providing great opportunities for jobs and customer experience." The company has since built a $4.3 million "Last Mile" auxiliary distribution site for independent contractors and flex drivers to load up goods and gadgets for delivery.

Target operates a 975,000-square-foot Tucson warehouse, one of three in the country dedicated solely to filling customer orders placed through its web site. The Target.com Fulfillment Center has over 400 employees and was the company's first center built from the ground up to Target's specifications.

In 2015, HomeGoods chose to locate a new western distribution center in Tucson, Arizona.   Established in 1992, HomeGoods is an off-price retailer and currently operates over 500 stores across the country.  The 800,000 square-foot HomeGoods Tucson distribution center sits on 100 acres and services the company's growing network of HomeGoods stores in the Southwest and Western parts of the U.S.  In 2021, HomeGoods expanded its footprint in Tucson with the lease of additional warehouse space in the Aero Business Center (formerly occupied by Pella Windows & Doors).  With approximately 900 employees, HomeGoods is estimated to have an $873 million economic impact to the region.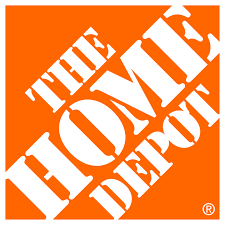 Leasing activity at the Harsch Investment Properties' new 157,000 square-foot industrial building at Tucson Airport Distribution Center has been strong. Harsch recently signed a 10-year lease with Home Depot, taking up 78,750 square feet in distribution space. Additional activity includes the permitting process for a 229,000 square-foot building addition to the Tucson Airport Distribution Center property located on the corner of Country Club Road and Elvira Road, and the design phase of a 150,000 square-foot building addition right next to the Home Depot site.
KEY REGIONAL ASSETS
Tucson International Airport (TUS)
Tucson International Airport is an ideal business location for ecommerce with more than 5,000 acres of developable land. The Tucson International Airport employment zone supports more than 43,000 jobs and includes notable employers such as FedEx, HomeGoods, Chamberlain, American Tire Distributors, Supply One, Old Dominion Freight, DHL, Raytheon Missiles & Defense, and Bombardier.
The Tucson International Airport offers:
24/7 CBP processing (only airport in Arizona)

More than 5,000 developable acres, both airfield and non-airfield access at TUS

Direct access to two major highway systems

I-10 – one of 3 cross country freeways and only "all weather" interstate

I-19 – 60 miles to Mexico border

No real property tax for tenants

Expedited internal TUS plan review and permitting
Port of Tucson
The Port of Tucson, located directly on the Union Pacific main line, provides international ocean container rail service to and from seaports in California and Mexico up to five days a week.  With its ability to clear customs on-site, the Port of Tucson allows companies to avoid delays at the Ports of Los Angeles and Long Beach and take advantage of lower freight costs by avoiding over the road transportation. Businesses operating at the Port of Tucson include Amazon, Biagi Bros and Kalil Bottling.
The Port of Tucson offers the following logistics solutions:
Located on 767 acres, designated as 'Shovel Ready' by City of Tucson and Pima County

Over 2 million square feet of manufacturing, warehousing, and distribution buildings with plenty of space to grow

50,000 feet of working rail track with intra-plant switching services

Federally designated and activated Foreign Trade Zone
Southern Arizona Logistics Education Organization (SALEO)
The Southern Arizona Logistics Education Organization (SALEO) is designed to educate, promote and grow the transportation and logistics industry in the Arizona-Mexico region. SALEO helps with curriculum development for logistics and supply chain management studies which has been adopted by Pima Community College, Cochise College, and Arizona Western and has been articulated into advanced degrees at Northern Arizona University and University of Arizona South. SALEO supports regional economic development by working with industry leaders, the chambers and various economic development entities to stay current and help provide direction for companies in Southern Arizona and Mexico.
Foreign Trade Zones (FTZs)
Transportation, logistics and ecommerce companies are drawn to Southern Arizona's infrastructure which includes their ability to capitalize on savings through utilizing Foreign Trade Zones (FTZs). As FTZs are considered outside the U.S. Customs territory, goods received into FTZs are generally not subject to duties, tariffs or quotas until, and if, they leave the zone. Key employers like Target.com and HomeGoods utilize these benefits and savings for their fulfillment/distribution centers.
Sun Corridor Inc. is the administrator for Southern Arizona's FTZ (FTZ #174), which covers Pima County and southern Pinal County. To learn more about how your company can benefit from operating in a FTZ in Southern Arizona, contact Daniela Gallagher.
TRANSPORTATION/ROAD IMPROVEMENTS
Tucson International Airport's Air Safety Enhancement (ASE) Program
In October 2020, Tucson International Airport broke ground on a new $300 million airfield improvement project. The Airfield Safety Enhancement (ASE) program will transition the airfield into a new era of safety and provide redundancy with a new 150-feet wide by 11,000-feet long second parallel runway, along with new taxiways that will serve the Southern Arizona region for decades into the future.
"When there is a group of 40-50 stakeholders, who can collaborate and reach a mutually-beneficial outcome for the airport and the community, you know you have a successful project," said Tucson Airport Authority President and CEO Danette Bewley. "The ASE Project positions TUS [Tucson International Airport] for the future, which benefits the region."
The ASE Project provides a unique opportunity for companies looking to grow their business in Southern Arizona. With increased capacity and safety, businesses will be able to capitalize on the additional runway space for their company needs.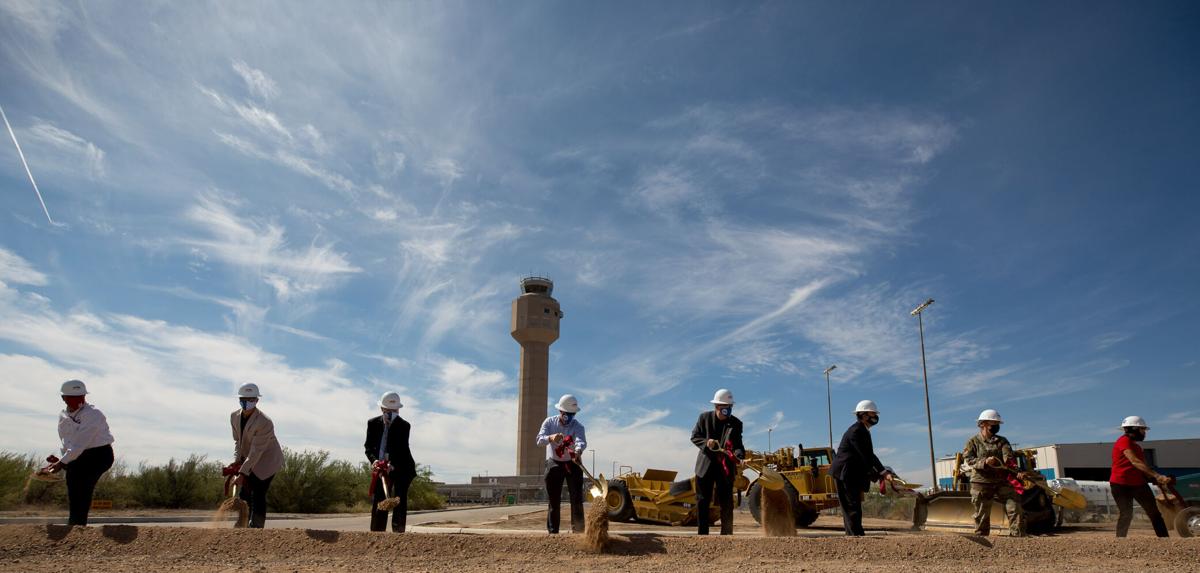 Community partners shovel some dirt during a hybrid groundbreaking ceremony for the start of Tucson Airport Authority's (TAA) Airfield Safety Enhancement (ASE) Program on the north side of Tucson International Airport in Tucson, Ariz., on October 15, 2020. Photo and description credit: Rebecca Sasnett | Arizona Daily Star
I-19/Mariposa Interchange
A new $134 million project by the Arizona Department of Transportation will further reduce wait times for the mass of trucks and vehicles entering I-19 from the Mariposa Port of Entry. It also includes widening 3 miles of SR 189 from north of the Mariposa Port of Entry to the intersection with Grand Avenue and a new roundabout at SR 189 and Target Range Road. Completion of the project is set for Fall 2021.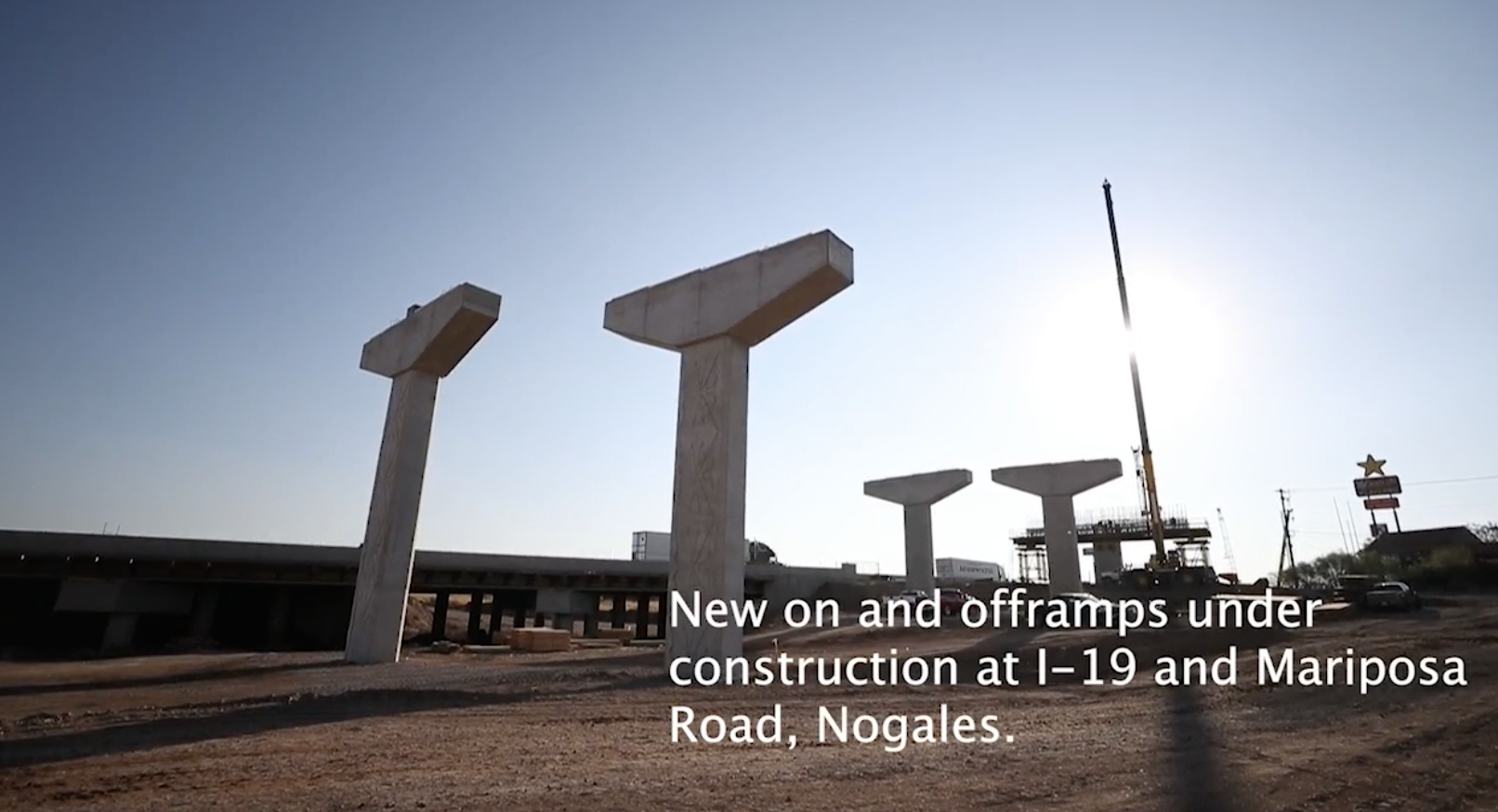 New on and off ramps under construction at I-19 and Mariposa Road, Nogales. Image credit: Kelly Presnell | Arizona Daily Star
TALENT PIPELINE
Pima Community College (PCC) Logistics and Supply Chain Management
Pima Community College provides a comprehensive foundation for students to learn fundamental principles of logistics and transportation, as well as skills in inventory control, warehouse management, business, and supervision. Students enrolled in the program benefit from PCC's partnerships with more than 85 educational and governmental institutions and more than 300 business and industry partners helping to shape the skillsets required of graduates.
University of Arizona (UA)
Eller College of Management, Operations & Supply Chain Management (OSCM)
The University of Arizona's Operations & Supply Chain Management (OSCM) major (through the Eller College of Management) focuses on preparing students to meet the demands of transportation/logistics/ecommerce companies. The Eller College of Management is a nationally recognized school, ranking #21 for public undergraduate business programs by U.S. News & World Report, 2021. The OSCM major focuses on teaching students business process re-engineering, better quality, better customer service, time-based competition and supply chain management.
Norton School of Retailing and Consumer Science (RCSC)
The Norton School of Retailing and Consumer Science RCSC program provides world-class education on the business of retailing by integrating excellent instruction with cutting-edge research on consumer behavior and retail management. Graduates from the program are capable supply chain/logistic managers able to work with external partners, including product vendors and third-party logistics companies, to ensure efficient flow of product from manufacturer to store and fulfillment centers. Many go on to have careers with leading organizations such as Amazon, Target, The Home Depot, Walmart and many others.
Arizona State University (ASU) W. P. Carey School of Business, Supply Chain Management
The W. P. Carey School of Business, Department of Supply Chain Management is consistently ranked Top 5 nationally for undergraduate and graduate programs by U.S. News & World Report. Arizona State University's research advances knowledge in global supply chain management while focusing on issues of practical importance. ASU's faculty is globally recognized for expertise in procurement, supply management, operations management, logistics and supply chain performance optimization.
REAL ESTATE

6760 S. Lisa Frank Avenue
Details:
Industrial / Flex Warehouse

300,855 SF Total | 47,458 SF Office Space

Sale Price: $17,000,000

Lease Rate: $0.40/SF/NNN (Total Facility)

6850 S. Brosius Avenue – Tucson Airport Distribution Center
Details:
Class A Warehouse Distribution Building

157,500 SF total

Loading: ±34 docks

Price: $0.56 NNN, 7% build-out package

6360 S Tucson Blvd– Daybreak Distribution Center
Details:
Warehouse Distribution Center

76,225 SF (divisible up to 4 bays)

Loading up to 30 dock doors

Lease Rate: $0.65/SF/month, NNN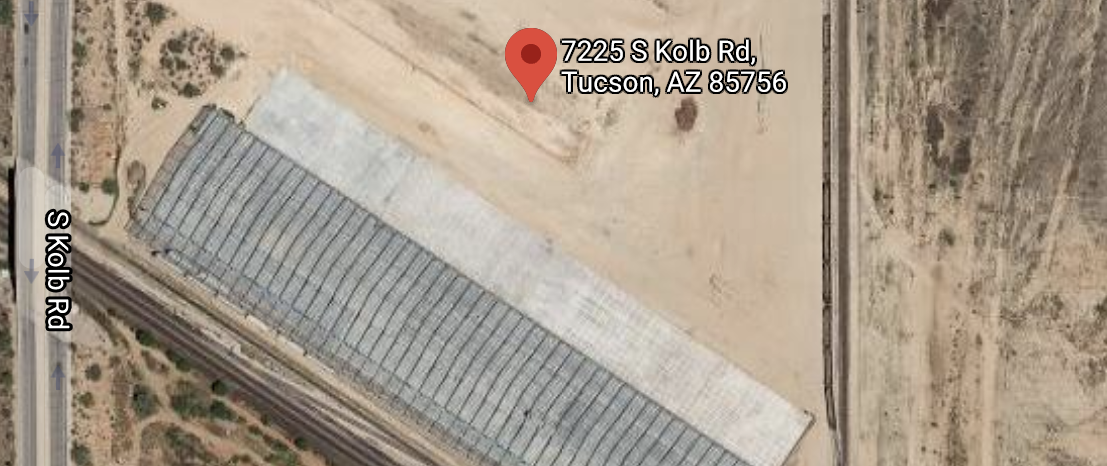 7225 S. Kolb Rd. – Port of Tucson Cross-Dock Distribution Center
Details:
230,000 SF Warehouse Distribution Center

Covered double spur to the building

Direct access to UP main line – contract in place

Docks: 60 (9' x 10') Grade 2 (10' x 12')

Lease Rate: TBD