Tucson & Southern Arizona: Accelerating an Advanced Manufacturing Ecosystem
Advanced manufacturing in Tucson and Southern Arizona is a growing segment of the local economy. The region is home to many companies across a variety of industries with robust manufacturing operations such as Leonardo Electronics Inc., Roche Tissue Diagnostics and CAID Industries. These companies continue to find success with a business-friendly operating environment, a skilled workforce that has advanced manufacturing skills from leading educational institutions, and access to a comprehensive logistics network.
The Tucson advanced manufacturing ecosystem is supported by access to educational institutions, like the University of Arizona and Pima Community College, that have created customized workforce training programs to support existing and new companies. Additionally, our region has a robust transportation and logistics network, which includes one of three cross-country freeways, an inland port, and a freeway that connects to one of the largest ports of entry for commercial products in the U.S. These strengths, coupled with our low cost-of-doing business, increasingly competitive incentive programs, and lack of natural disasters make the Tucson region a top location for companies looking to expand or relocate advanced manufacturing operations.
Leading Technology & Advanced Manufacturing Companies in Tucson
Roche Tissue Diagnostics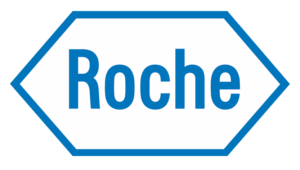 Roche Tissue Diagnostics (RTD), with more than 1,500 employees at their Oro Valley facilities, is the global market leader and innovator of tissue-based diagnostic solutions for patients and anatomic pathology labs, revolutionizing cancer diagnostics worldwide through state-of-the-art technologies rooted in testing automation. A leader in advanced manufacturing, RTD is digitalizing its operations processes to effectively utilize data and analytics to assure quality, reduce waste and create efficiencies for the benefit of patients worldwide. About two dozen initiatives are in the works with the goal of creating a fully connected digital plant by 2025. "The manufacturing industry is moving toward the use of digital technologies," said Himanshu Parikh, Vice President of RTD Global Operations. "These technologies will help in delivering value to employees, businesses and customers and ultimately make us even more competitive globally." Learn more about RTD online.
Leonardo Electronics Inc.


Leonardo Electronics Inc. (LEI), with nearly 200 employees at their Marana site, engineers and manufactures high-power lasers and integrated systems platforms for the defense, security, medical, and industrial segments. LEI's expertise enables the development and deployment of complex custom turn-key solutions for use in a broad range of laser and electronic applications. Learn more about Leonardo Electronics online.
CAID Industries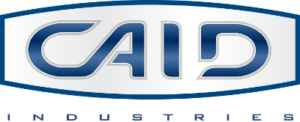 CAID Industries, a division of Samuel, Son & Co. employs more than 250 at their Tucson operations. CAID offers vertically integrated solutions, that span from engineering, design and automation to manufacturing and maintenance services across a variety of industries, including aerospace, healthcare, automotive, and consumer products. Learn more about CAID Industries online. 
Educational Advantages in Advanced Manufacturing
Pima Community College Center of Applied Technology
Pima Community College is constructing a Center of Excellence (CoE) in Applied Technology. The complex will comprise cutting-edge spaces where student-learners and incumbent workers will learn skills and techniques to excel in advanced manufacturing and automotive jobs. The Advanced Manufacturing building, scheduled to open in Summer 2022, will feature Automated Industrial Technology (AIT), Computer-Aided Design (CAD), Machining (MAC), and Welding (WLD) programs. The Automotive Technology and Innovation Center, opening in Spring 2021, will include hybrid, light- and medium-diesel, electric, and eventually autonomous vehicles. Learn more here.
Pima Community College Leads New Advanced Manufacturing Apprentice Program
PCC was awarded a $4.23 million U.S. Labor Department grant to lead Arizona community colleges and industry partners to develop a new model for manufacturing apprenticeship programs. The program will work with industry partners to develop apprenticeships that blend classroom and on-the-job experience, providing participants industry certifications. Learn more here.
University of Arizona College of Engineering Provides Industry Partnerships/Research Collaboration
From global Fortune 500 companies to local startups, industry partners gain access to faculty expertise, labs and research resources and get early opportunities to hire the best and brightest UA Engineering students. UA Engineering centers, institutes and labs serve a wide range of research areas – from hypersonic flight and quantum networks to minerals recovery, solar energy, biomedical devices and water treatment. Learn more here.
Arizona Advanced Technology Network
The Arizona Advanced Technology Network helps provide employers with an educated talent pipeline with the skills needed in a rapidly expanding market. Pima Community College, along with two other Arizona Community College districts, partnered to develop a unified, industry-recognized curriculum specifically designed to teach the skills needed for high-paying, high-tech advanced manufacturing jobs. Learn more here.
New Economic Development Rate from Tucson Electric Power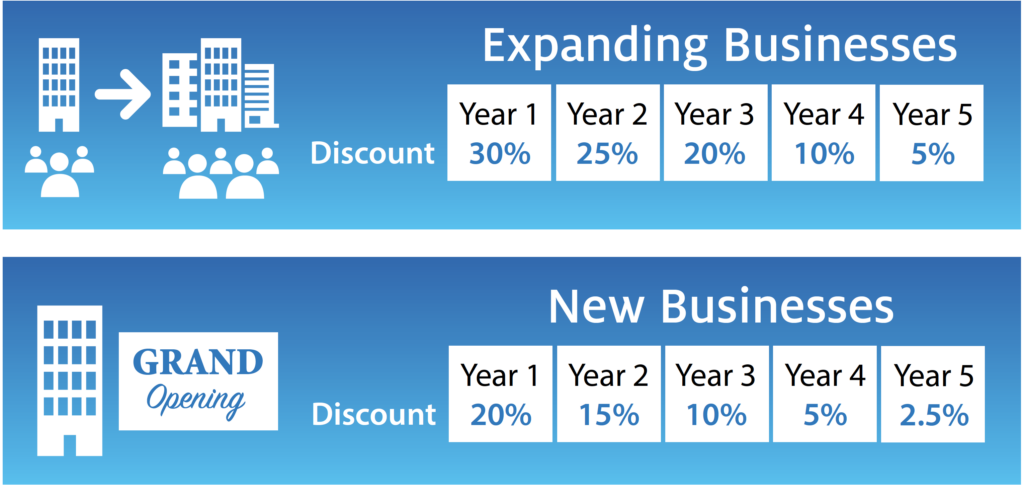 In December 2020, the Arizona Corporation Commission approved a revision to the Economic Development Rider for Tucson Electric Power. This rider is available for commercial or industrial customers with a projected peak demand of 1,000 kW or more and a load factor of 60% or higher for the highest 4 coincident-peak months in a rolling 12-month period. Additionally, customers must meet the requirements for certain minimum load and job creation requirements outlined by Arizona's Quality Jobs or Qualified Facilities Tax Credit Program. Click here for more information.
Featured Properties
For property inquiries contact Susan Dumon (520.243.1950) or Daniela Gallagher (520.243.1938).
SAMTEC Advanced Manufacturing & Technology Center – 16220 S La Cañada Rd
Shovel-Ready Land Sites 
Aerospace Research Campus (ARC)