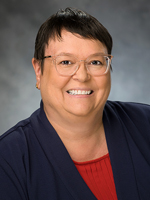 Daniela Gallagher
As Vice President of Economic Development, Daniela is responsible for the management of a wide range of economic development efforts, including location advisory services to companies and site selectors looking to establish or expand their presence in Southern Arizona.
Before joining Sun Corridor Inc. in 2011, Daniela spent the majority of her career as a certified aviation and logistics professional at Frankfurt International Airport. She was leading aircraft operations for international air carriers by providing aeronautical science and air transportation principle expertise.
Daniela holds a BS in International Business and Foreign Trade as well as an MBA from the University of South Alabama.