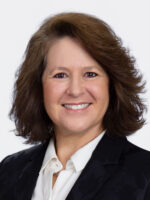 Amy Cohen
Vice President, Quality & Mission Assurance
Raytheon Missiles & Defense
Amy Cohen is vice president of Quality & Mission Assurance at Raytheon Missiles & Defense, a business of Raytheon Technologies. Her responsibilities include assessing risk and ensuring resiliency of products including missile defense systems, precision weapons, radars, command and control systems and advanced defense technologies.
Cohen, a software engineer, has 30 years of experience in aerospace and defense. Most recently, she served as vice president of quality and mission assurance at Raytheon Missile Systems, prior to Raytheon Company's merger with United Technologies Corporation in 2020. Before that, she held several leadership roles including senior director for Standard Missile-3 programs, where she led development, production and long-term strategic planning.
Before joining Raytheon, Cohen worked for Kaman Aerospace Corporation in Bloomfield, Connecticut, where she developed mine countermeasures and applied light detection and ranging to anti-submarine warfare technologies.
Cohen holds a bachelor's degree in computer science and engineering from Northern Arizona University.