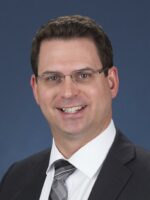 Dr. Ian R. Roark
Vice Chancellor, Workforce Development & Innovation
Pima Community College
Dr. Ian R. Roark serves as the Vice Chancellor of Workforce Development & Innovation for Pima Community College.  He is dedicated to collective impact partnerships, community college innovation, the future of work, early college programs, and business and industry engagement, with an emphasis on learner access, success, and upward mobility. He also oversees innovation for the college district, including the development and implementation of new models such as micro-pathways, apprenticeships, and Baccalaureate degrees.
Ian serves on a number of boards and committees at the local, state, and national levels.  He was named to the Aspen Presidential Fellowship for Community College Excellence for 2019-2020, received the Workforce Development Practitioner of the Year Award from the Arizona Association for Economic Development in 2019, named Steering Committee Lead for Arizona's Reskilling & Recovery Network Team in 2020, named to the New America New Models for Career Preparation Advisory Committee in 2021, was selected as a Designer in Residence by the Education Design Lab for 2021-2022,  and was named to the New America Workforce Transformation Advisory Committee in 2023.
Ian has been married for 25 years to his awesome wife, who is an exemplary public school teacher, and they have two children (one in high school and one in college).  Together, they enjoy road trips, watching movies, and backyard cookouts. Ian's favorite activities include hiking, camping, and writing and playing music.
awards