Recent Project Successes and Announcements FY 19/20
Business Attraction & Expansion Successes July 1, 2019 – December 31, 2020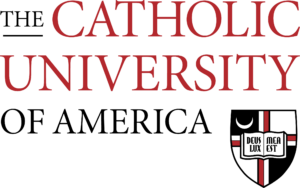 Catholic University of America
The Catholic University of America, based in Washington D.C., opened its first satellite campus last fall in a unique partnership with Pima Community College, giving Tucsonans the opportunity to get a bachelor's degree from a private, Catholic university locally.
Learn more here.

COMSovereign Holding Corp.
COMSovereign Holding Corp. announced manufacturing operations to open in Tucson, creating 300 jobs and a total economic impact of $438 million. The company will manufacture wireless radio components, including equipment for emerging 5G wireless phone networks. COMSovereign Holding Corp. has signed an agreement to acquire a 140,000-square-foot building on 12.7 acres at 5120 S. Julian Drive. The building purchase with full-scale production is set to start at the facility by the end of the first quarter of 2021.
Learn more here.

Distant Focus
Distant Focus is an R&D manufacturing and engineering firm that specializes in optical and sensing technologies. The firm has relocated its headquarters to Tucson from Illinois to take advantage of the region's strengths in optical sciences. Distant Focus will hire 15 optical engineers, highly skilled technicians and machinists, as well as general production workers. Over the next five years, Distant Focus' economic impact will be over $27 million.
Learn more here.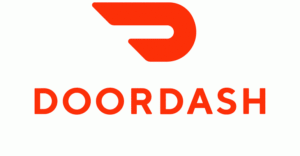 DoorDash
DoorDash, the nation's leading last mile logistics platform, announced it will establish DashMart service in Tucson. DashMart is a new type of convenience store, offering household essentials and local restaurant favorites to customers' doorsteps. DashMart offers thousands of convenience, grocery and restaurant items, from ice cream and chips, to cough medicine and dog food, to spice rubs and packaged desserts from local restaurants. DashMart stores are owned, operated and curated by DoorDash. Tucson is one of the first mid-sized markets for the DashMart concept. DashMart has leased 8,000 square feet of space for its new operations at 3981 E. Grant Road. The company plans to add 20 jobs, with additional potential future employment based on demand.
Learn more here.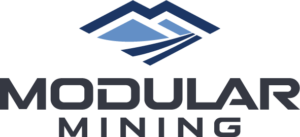 Modular Mining
Modular Mining, the global leader in the delivery of real-time, computer-based mine management solutions, unveiled its new Customer Experience Center during a ribbon cutting ceremony last January. Located in the company's Tucson corporate headquarters, the CEC's opening coincided with Modular Mining's 40th anniversary and celebrated the company's continued growth and positive trajectory in both Tucson and the mining sector. The company employs more than 800 people globally, with nearly 350 located in Tucson.
Learn more here.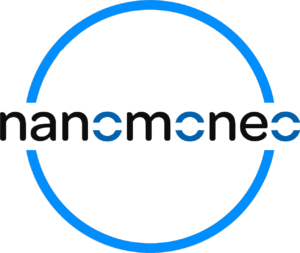 Nanomoneo
After a competitive, multi-state process, Nanomoneo, a biotechnology instrument company, announced that it selected the University of Arizona Center for Innovation in Tucson for its new applied research operation. The newly formed venture-capital-backed company is working on solutions that allow consumers to "see" things that are not normally visible with the naked eye. The company plans to hire 14 people over the next five years, including research scientists, engineers and research support. The total economic impact is estimated at $17 million. The company will be located at the UA Center for Innovation at the UA Tech Park at Rita Road.
Learn more here.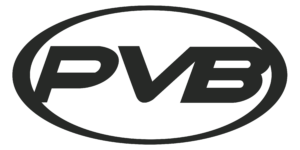 PVB Fabrications, Inc.
PVB Fabrications, Inc., primarily a multi-disciplined general contractor and provider of quality welding and fabrication services for the commercial, utility, government, heavy industrial and mining sectors, announced plans to expand its headquarters in Marana. PVB has purchased 10 acres on West Tangerine Road and is planning the construction of a new corporate headquarters to consolidate operations into one location. PVB currently employs 375 people. The full expansion over five years will add an additional 169 jobs primarily in operations, project management, quality control, engineering, business development and finance.
Learn more here.

Raytheon Missiles & Defense
Raytheon Missile Systems finalized its agreement between parent Raytheon Co. and United Technologies Corp.  Raytheon, Southern Arizona's largest employer, picked Tucson to become headquarters for the new Raytheon Missiles & Defense business. This business unit will combine Missile Systems and Raytheon Integrated Defense.
Raytheon continues its headquarters expansions announced in recent years, with thousands of jobs, and Tucson solidifies its growing reputation as a location of choice for headquarter operations.
Learn more here.

Sandvik Materials Technology
Sandvik Materials Technology, a world-leading developer and manufacturer of advanced stainless steels and special alloys, announced plans to expand its operations of precision medical wire and wire-based components to Tucson. Sandvik has leased 8,800 square feet of space at 2424 E. Aragon Road near the Tucson International Airport. The full expansion over five years will add an additional 20 jobs primarily in operations and manufacturing. The facility is scheduled to be operational in early 2021.
Learn more here.

Vector Launch Inc.
Vector Launch Inc., a microsatellite launch company founded in Tucson, Arizona in 2016, announced that it will restart operations and remain in Tucson after a competitive, multi-state process.
Learn more here.

Verifone
Tucson welcomed Verifone to the community with the announcement of a new customer service and tech support operation, bringing 168 jobs and a total economic impact of $174 million over the next five years. The company has opened operations at 5151 E. Broadway. Verifone provides a unified platform to perform seamless payment experiences with any payment method.
Learn more here.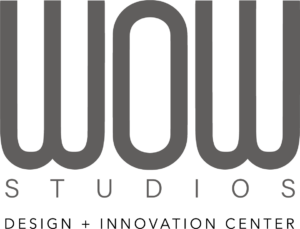 WOW Studios
WOW Studios, a Seattle-based luxury technical sportswear company whose award-winning team focuses on blending "old school" design philosophies with modern innovation, announced its move to Tucson, Arizona.
The new facility will include both office/design studios and retail space. The relocation will add 50 jobs primarily in engineering, marketing, design and sales with an economic impact of $252 million over the next 10 years.
WOW Studios is led by co-founders Joey Rodolfo and Stacy Bennett, seasoned industry executives. Rodolfo, an accomplished sportswear designer, innovator, and entrepreneur, has created or designed some of America's top menswear brands, including Bench Co. Ltd, Cutter & Buck, JR 1879, Resort II and Callaway Apparel Worldwide. Rodolfo has been credited as the designer who elevated the Tommy Bahama brand from being a "Hawaiian shirt company" to a full-line lifestyle collection brand. Bennett, a direct/digital marketing executive, has built multi-million dollar, direct-to-consumer programs at Amazon, Nordstrom, Clarisonic and Tommy Bahama.
Learn more here.