Recent Project Successes and Announcements FY 20/21
Business Attraction & Expansion Successes July 1, 2020 – June 30, 2021

AMAZON
Amazon, the global e-commerce leader, will open a new sortation center to support customer fulfillment and delivery operations. Sort centers are a critical part of the "middle mile," or the period of transporting packages between Amazon sites prior to last-mile delivery for customers. The company plans to create 700 jobs, which will primarily be delivery drivers and warehouse employees. The economic impact of this newest Amazon facility will be $422 million over the next 5 years.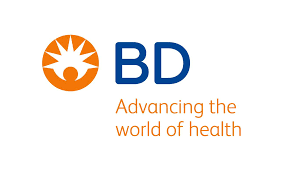 BD
BD (Becton, Dickinson and Company) (NYSE: BDX), a leading global medical technology company, will invest construct a $65 million state-of-the-art facility in Tucson that will be a hub for the company's supply chain, serving as a final-stage manufacturing and sterilization center. The new 120,000 square-foot facility will be built on approximately 32 acres at the northeast corner of Valencia and Kolb Road and is planned to be operational in mid-2022.  BD plans to add approximately 40 new jobs, including engineers, scientists, quality control specialists and other skilled talent. BD's investment will have an estimated $61 million economic impact on the region over the next 5 years.

CIS GLOBAL
CIS Global, a manufacturer of linear motion slides and power distribution products for the IT, Data Center, and Consumer Appliance sectors is expanding its Tucson headquarters.   The new facility will house administrative offices and a new production facility. CIS will create 100 new jobs primarily in production, quality control, operations management, and engineering, which will result in an economic impact of nearly $140 million over the next five years.

COMSOVEREIGN
COMSovereign Holding Corp., a provider of signal modulations, antenna, software, hardware, and firmware technology solutions for fixed and mobile aerial applications, opened a new manufacturing facility in Tucson. COMSovereign is developing revolutionary products within the telecom, satellite, and power markets to provide LTE Advanced and 5G-NR telecom technologies to network operators and enterprises world-wide. COMSovereign will create 307 new manufacturing positions, which will result in an economic impact of nearly $438 million.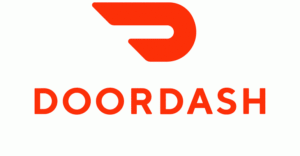 DOORDASH
DoorDash, the nation's leading last-mile logistics platform, is establishing DashMart service in Tucson. DashMart stores, which are owned, operated, and curated by DoorDash, are a new type of convenience store, offering both household essentials and local restaurant favorites to customers' doorsteps. Tucson was one of the first mid-size cities in the U.S. chosen for this new concept. Doordash will create 20 new jobs, resulting in an economic impact of $17.5 million.

EDMUND OPTICS
Edmund Optics®, the premier provider of optical and imaging components, opened a new Assembly and Advanced Design Facility in Tucson. The state-of-the-art facility will support advanced design efforts and high-volume manufacturing services, including cleanroom assembly and incoming inspection with numerous testing capabilities such as MTF, straylight, thermal cycle, shock, and vibration. Additionally, 50 new technology jobs will be created, including engineers and other technical and skilled assembly talent. The total economic impact of this project over the next five years is nearly $90 million.

HOME DEPOT
The Home Depot, the world's largest home improvement retailer with approximately 500,000 associates and more than 2,200 stores in the U.S., Canada and Mexico, established a new, nearly 79,000 SF distribution center at Tucson Airport Distribution Center. This new facility represents Home Depot's first distribution facility in Southern Arizona.

HOMEGOODS
HomeGoods, an off-price retailer currently operating over 500 stores across the country, expanded its footprint in Tucson with the lease of additional warehouse space in the Aero Business Center. HomeGoods first entered the Tucson market in 2015 when it opened an 800,000 square-foot distribution center sits to serve the company's network of HomeGoods stores in the Southwest and Western parts of the U.S. With approximately 900 employees, HomeGoods is estimated to have an $873 million economic impact to the region.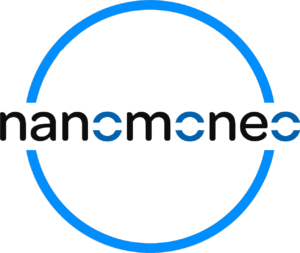 NANOMONEO
Nanomoneo, a venture capital backed biotechnology instrument company, has relocated their company from Silicon Valley to Tucson. Nanomoneo selected Tucson because of the technical infrastructure, services available to early-stage companies, reasonable regulatory environment, and social stability. Naomoneo plans to create 14 new jobs, which will primarily be research scientists and engineers, resulting in an economic impact of more than $17 million over the next five years.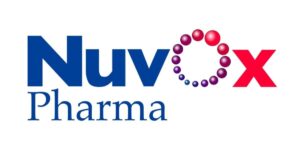 NUVOX PHARMA
NuvOx Pharma, a clinical stage biotechnology company developing a drug that improves the flow of oxygen from lungs to blood and from blood to tissue, expanded its downtown Tucson headquarters. NuvOx added a new GMP production facility, including an ISO 5 cleanroom. NuvOx will add 10 high-wage technology jobs, resulting in a more than $37 million economic impact over the next five years.

SANDVIK MATERIALS TECHNOLOGY
Sandvik Materials Technology, a world-leading developer and manufacturer of advanced stainless steels and special alloys, is opening a new facility in Tucson that will manufacture precision medical wire and wire-based components. Sandvik selected Tucson for their a west coast location to be near customers and to access the superior technical workforce at the University of Arizona, Pima Community College, and ASU. Sandvik will create 20 new jobs, which will create an economic impact of more than $24 million over the next five years.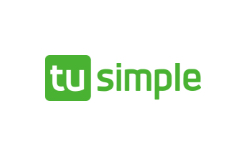 TUSIMPLE
TuSimple, a global self-driving truck solutions company, continues to expand its operations in Tucson by building a new 35,000 SF R+D facility.  Shortly after announcing the expansion in Tucson, TuSimple completed an IPO becoming a publicly traded company. TuSimple will be adding 75 new jobs, which are primarily engineering positions, along with other technical and administrative jobs. TuSimple's expansion will create an economic impact of nearly $123 million over the next five years.

VECTOR LAUNCH
Vector Launch Inc., a micro-satellite launch company founded in Tucson, Arizona in 2016, chose to remain in Tucson after a competitive, multi-state process. The company will remain in Tucson and enter a new lease with Pima County. Parent company, Q Networks, is evaluating all aspects of the Vector Launch business and hopes to expand the customer base as well as rehire former employees to jumpstart the operations.

VERIFONE
Verifone, a technology provider for electronic payment transactions and value-added services at the point-of-sale, opened a customer service and tech support center in Tucson. Verifone added 168 positions, which resulted in an economic impact of more than $174 million over the next five years.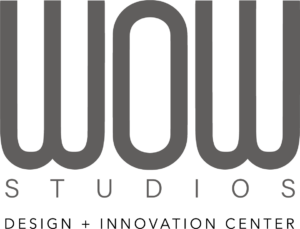 WOW STUDIOS
WOW Studios, a Seattle-based luxury technical sportswear company whose award-winning team focuses on blending "old school" design philosophies with modern innovation, is locating its headquarters and design studio to downtown Tucson. WOW Studios will create 50 new jobs in the region, including positions in engineering, design, marketing, and sales. The total economic impact of this project is more than $125 million over the next five years.