PowerPhotonic Inc. Signs Lease With Town of Sahuarita, AZ For Its First U.S. Headquarters and Manufacturing Facility

For Immediate Release
Steve Kidd
Head of Sales & Marketing
PowerPhotonic Inc.
Laura Shaw
Sr. Vice President, Sun Corridor Inc.
(520) 609-5972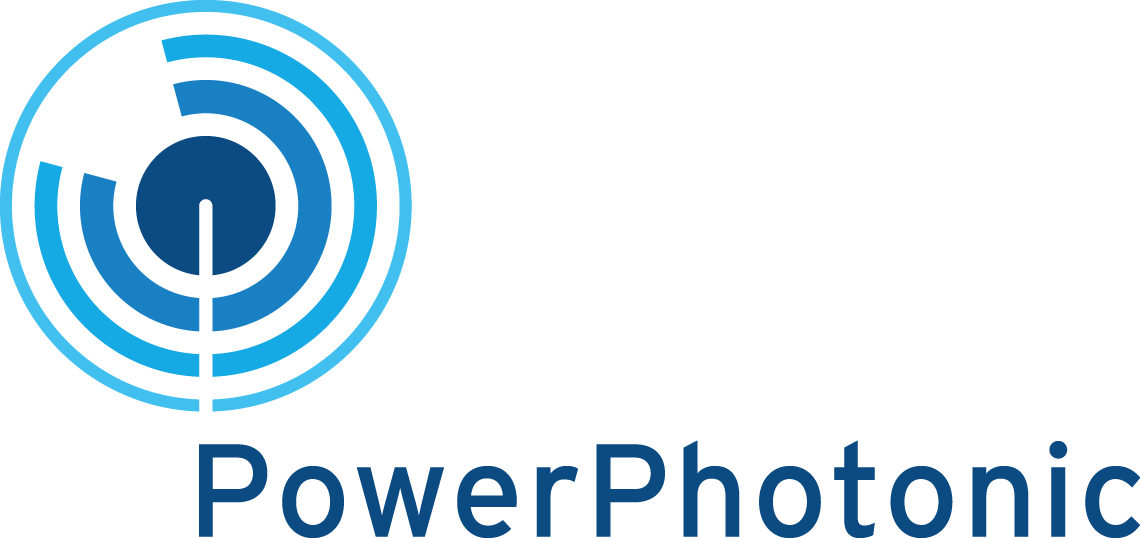 PowerPhotonic Inc. Signs Lease With Town of Sahuarita, AZ For Its First U.S. Headquarters and Manufacturing Facility
Company to Add 20 High Tech Jobs at the
Sahuarita Advanced Manufacturing and Technology Center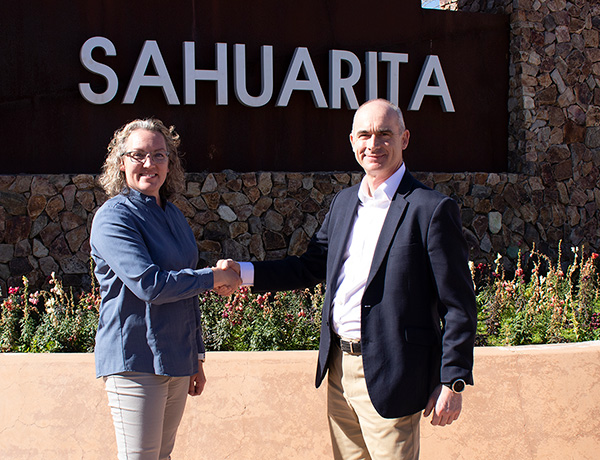 Tucson, AZ (March 29, 2022) PowerPhotonic, a leader in design & manufacture of wafer-scale optics for advanced lasers and optical systems, headquartered in Dalgety Bay, Scotland, UK, as part of its continued expansion into North America, has announced that its U.S. subsidiary has signed a long-term lease for manufacturing facilities and U.S. headquarters in the Sahuarita Advanced Manufacturing and Technology Center (SAMTEC), Sahuarita, Arizona.
PowerPhotonic products are precision optical parts that are both complex to design & challenging to make. Consequently, PowerPhotonic has developed its own unique production machines that produce products from wafers of glass. These machines are quite similar in concept to some electronic semiconductor wafer systems, and also need to be operated in a "clean room" environment to eliminate dust.
By expanding its engineering & manufacturing footprint in the U.S., PowerPhotonic will be better able to support customers, particularly those in the defense sector who require U.S.- based design and manufacturing of key high technology components and modules.
In selecting Sahuarita as the location of its U.S. headquarters and engineering/manufacturing, PowerPhotonic is harnessing strong local skills, support and enthusiasm that will enable it to quickly establish a center of excellence for the design and manufacture of high technology optics and optical systems. PowerPhotonic will add 20 high-tech jobs in Sahuarita with a 5-year economic impact of $32 million. PowerPhotonic will be hiring for optical design engineers, process engineers, machine operating technicians, product planners, inventory control, purchasing, shipping.
PowerPhotonic founder and CEO Roy McBride commented, "I am delighted to announce this very significant milestone for PowerPhotonic on our journey of rapid expansion into the U.S. market. Our U.S. customer base is keen to see PowerPhotonic establish a strong U.S. presence and Southern Arizona is an excellent choice for an advanced optics company because of the strong optics community in the region."
Mark McElhinney, who will be leading the U.S. operation, added, "Southern Arizona and specifically Sahuarita is a great fit for our business. Sahuarita is a wonderful location and the Town has been very supportive of our desire to begin operations in the new facility as quickly as possible."
Sahuarita Mayor Tom Murphy said, "We're excited to see a global leader like PowerPhotonic expanding their operations and choosing to establish their new facility in Sahuarita. This is exactly the kind of business we were looking to attract when we first conceived of the Sahuarita Advanced Manufacturing and Technology Center. It's a huge win for our community."
SAMTEC is a 32,000-square foot, multi-tenant advanced manufacturing center that is the first of its kind facility in Sahuarita. The goal of SAMTEC is to establish Sahuarita as a hub for business innovation research, technology, and advanced manufacturing. See SAMTEC renderings here.
"We're thrilled that PowerPhotonic chose the Tucson region and the Town of Sahuarita as the site for its U.S. headquarters, with high-paying jobs in engineering and manufacturing," said Joe Snell, president & CEO, Sun Corridor Inc. "Headquartered companies become ingrained into the fabric of a community and create demand for support industries, which in turn attracts other companies. The ripple effect will be felt across our economy."
"PowerPhotonic's manufacturing facility in Sahuarita highlights Arizona's attractiveness as a semiconductor destination," said Sandra Watson, president and CEO, Arizona Commerce Authority. "We are grateful PowerPhotonic is establishing its first manufacturing facility in the U.S. in Arizona, bringing quality jobs while driving further economic activity in Southern Arizona."
"Last year, Pima County was named #1 in the U.S. for the biggest gains in talent attraction made in the last five years," said Sharon Bronson, chair, Pima County Board of Supervisors. "With our Gold status as a bicycle-friendly community, the award-winning Chuck Huckelberry Loop, hiking and other outdoors activities, we have everything a potential candidate for these high tech jobs would want in a place to live, work and play. Congratulations to the Town of Sahuarita on this win at SAMTEC."
About PowerPhotonic
PowerPhotonic, established in 2004, designs and manufactures laser beam shaping and other beam corrector optics for defense, industrial, medical and laser-cinema markets. Learn more at www.powerphotonic.com.
###