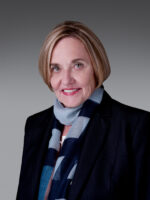 Sharon Bronson
Board of Supervisors – District 3
Pima County
Sharon Bronson has served on the Board of Supervisors since 1996. She represents District 3, a sprawling district of 7,403 square miles that includes all of western Pima County and shares more than 130 miles of international border with Mexico.
Since her election to the Board, Bronson has led the charge for balanced smart growth strategies and was instrumental in the development and implementation of Pima County's Award winning Sonoran Desert Conservation Plan.
She has served as President of the County Supervisors Association of Arizona and President of the U.S./Mexico Border County Coalition. She has also chaired the Pima Association of Government's Executive Committee and the local PBS affiliate station's Public Advisory Board.
Currently she serves on the Sun Corridor Inc. Board of Directors and is past Co-Chair of that board. She also serves on the board member for the Metropolitan Tucson Convention and Visitors Bureau (MTCVB) and is a member of the Environment, Energy and Land Use Steering Committee for the National Association of Counties (NACO).
In 2002 Bronson received the prestigious "Women on the Move" award by the YWCA to honor her outstanding achievements in the workplace. She earned a degree in Business Administration/Accounting with Distinction from the University of Arizona and is a member of the Business Honorary Society, Beta Gamma Sigma.